Scroll to the bottom of the page to give.
Mike Brooks:
As Highland Park's minister of missions and evangelism, Mike directs Khulna Bible College in Khulna, Bangladesh, and conducts campaigns in Bangladesh and Nepal. He travels to those countries twice each year, spending about three months there on each trip. His duties also include traveling to congregations in the U.S. to report on the work and raise additional funds for the evangelization of South Asia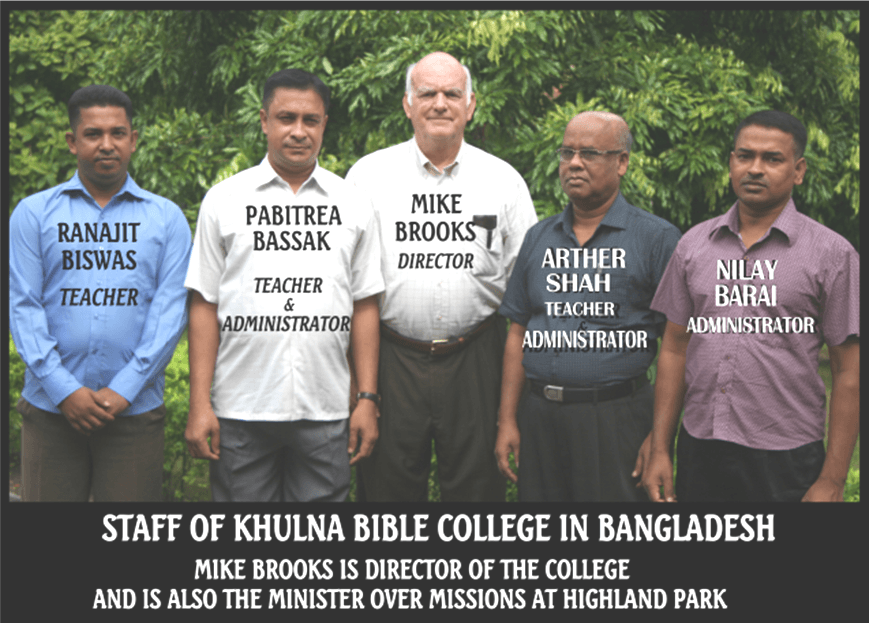 Bangladesh:
With a population approaching 200 million people, Bangladesh is the most densely populated nation on earth. It is a Muslim nation, but with a secular democratic government, which means the people have freedom of religion and the gospel may be preached openly. The Lord's Church is young here, the first congregation in modern times being established in April 1984. Since that time approximately 100 congregations have been planted. Highland Park began active evangelism in Bangladesh in 1989. Since then the congregation has sponsored an average of 2 campaigns per year to Bangladesh. Many hundreds have been converted through these efforts. Currently, Highland Park is supporting 49 Bangla preachers.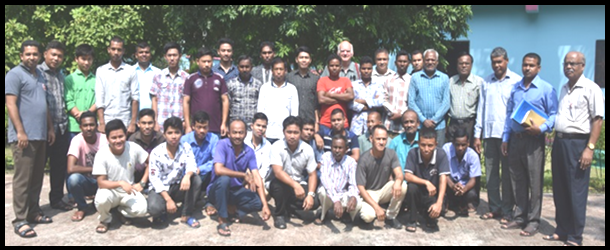 Khulna Bible College:
KBC began in 1996 for the purpose of training preachers and church leaders in Bangladesh. It is located in the village of Tilak, in Khulna district, just outside the third largest city (Khulna) in the nation. In 2002 KBC transitioned from part-time operation to full-time, with two semesters per year. Its program is patterned after the liberal arts model, but with only a Bible major. Each graduate will have completed 126 semester hours in Bible, religion, ministerial training, and a few general education subjects (such as World History and Geography). Through spring, 2019 fifty-one men have graduated from the program.
KBC occupies a beautiful two-acre campus with five major buildings. It seeks to maintain an enrollment of 15 to 20 students at any given time. A staff of administrators and faculty, cooks, guards, housekeepers, and maintenance personnel help to operate the college.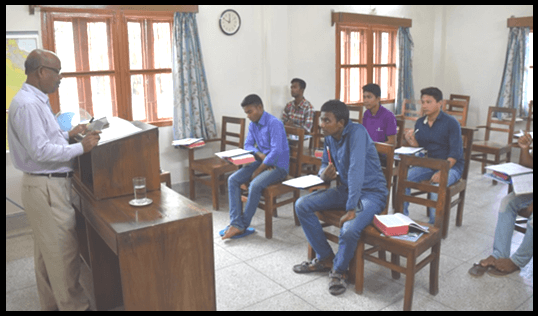 Nepal:
Lying among the Himalaya Mountains, Nepal is often called "the Rooftop of the World." It is the home of eight of the world's fourteen highest peaks. Its population of about thirty million is primarily Hindu (87%). Formerly the world's only Hindu Monarchy, a Maoist revolution lasting from about 1996 to 2007 resulted in the abdication of the King and the rewriting of the constitution. Nepal is now a socialist republic. Mission work by Churches of Christ began in Nepal in the late 1960s or early '70s. There are now between 100 and 200 congregations in the country. Highland Park began to work in Nepal in 1991 and is currently supporting eight preachers there. The people of Nepal are very open to the Gospel and the church is growing rapidly.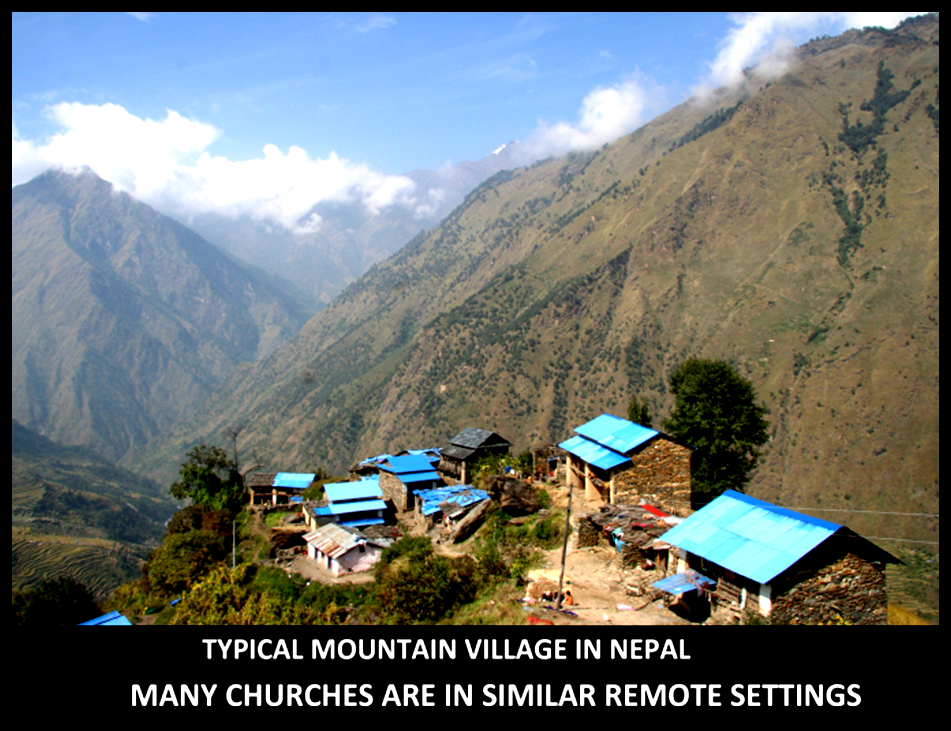 Please use the form below to give.
Click on a month below to see our Mission Reports: